We are now offering Lamination Services of Stryrene and Thin Metal Panels to particle board, mdf, hardboard, and just about any other substrate that is needed.
A List Wood Works saw a need for this service, as many times a low cost Styrene Panel needs to be laminated to a more solid or rigid backer board.  Although there are many new water based adhesive products on the market, none of them will hold up as well as solvent based contact adhesive.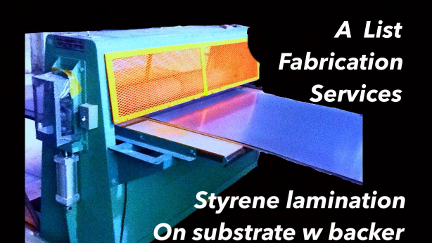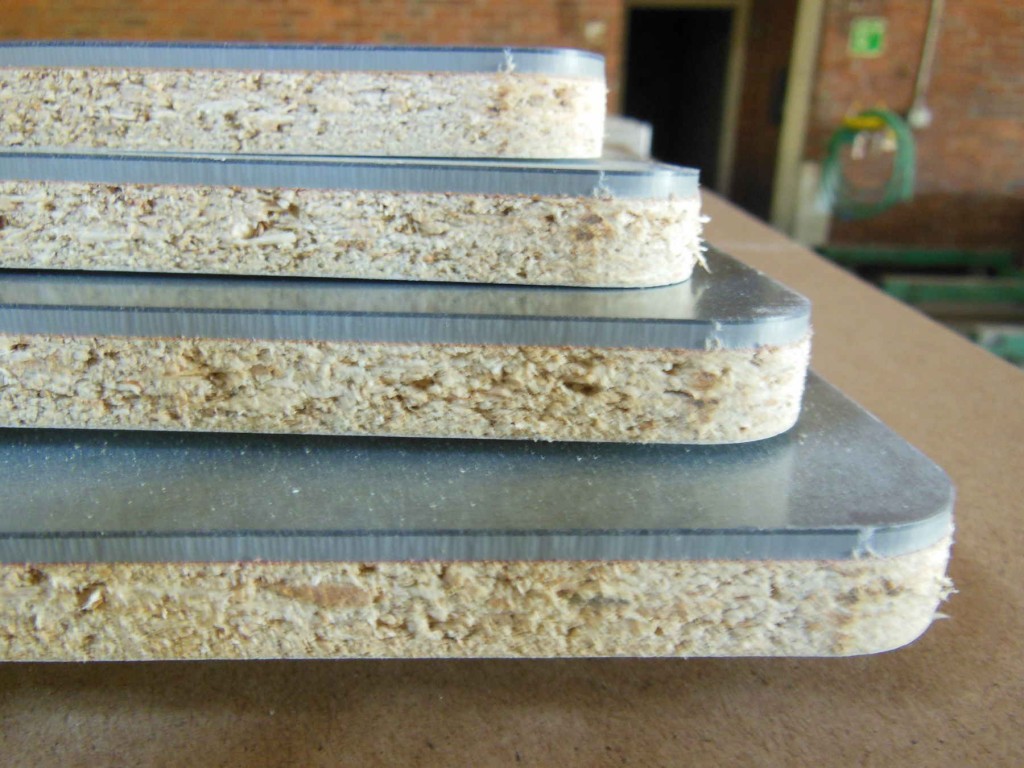 This is an example of 1/8″ Styrene Laminated to 1/2″ Particle Core with White Melamine on one side. By using one side Melamine Face and the other side raw particle board this eliminated the need to laminate a backer sheet. If there is no backer then both sides have to be laminated or the panel will warp.
This is an image of a display panel after styrene was laminated to particle board and processed on our CNC Panel Saw and CNC Router.